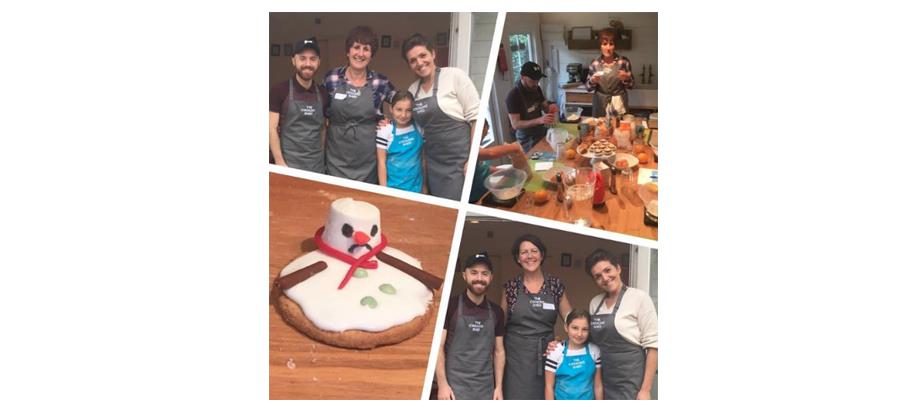 Published: 08/10/2017   Last Updated: 12/10/2017  
Tags: Competitions, Charity
On Saturday our Penge Day Bake Off Competition winners convened for their well-deserved prize of a special cooking tutorial with 2016 Great British Bake Off Finalist, Jane Beedle, and Winner of BBC1's Yes Chef, Regan Anderton, at West Wickham's The Cooking Shed. We got into the Christmas spirit and had lots of fun at what was a fantastic end to a brilliant competition, full of outstanding local talent, with cakes and proceeds going to local charities Welcare and St Christopher's Hospice. A huge thank you to everyone involved!