Published: 23/09/2020   Last Updated: 23/09/2020 13:34:38   Tags: Charity, Local
P£RFORM - helping musicians in crisis.
Classical PopUps have set up a crowdfunding page to help create opportunities and income for out-of-work professional musicians, and bring brilliant music into local communities. As longstanding supporters of the arts we are happy to support this brilliant cause and ask that, if possible, you do too. You can visit their fundraising page
here
.
Times are hard, but if you can contribute we know Classical PopUps would be very grateful!

Published: 06/08/2018   Last Updated: 06/08/2018 20:42:43   Tags: Local, Charity
School summer holidays can prove a very difficult time for UK families living on low incomes. Research from The All Party Parliamentary Group on Hunger found that the loss of free school meals over the summer months can add between £30 and £40 per week, per child, to shopping bills.
We have year-round donation points for the
Bromley Borough Foodbank
(part of The Trussell Trust network) in both our Sydenham and Penge offices, and would be incredibly grateful for any food or money you can spare to support the vital work the charity does in our community.
To see a list of the foods urgently needed please click
here
.
To donate money, regularly or as a one-off, visit
here.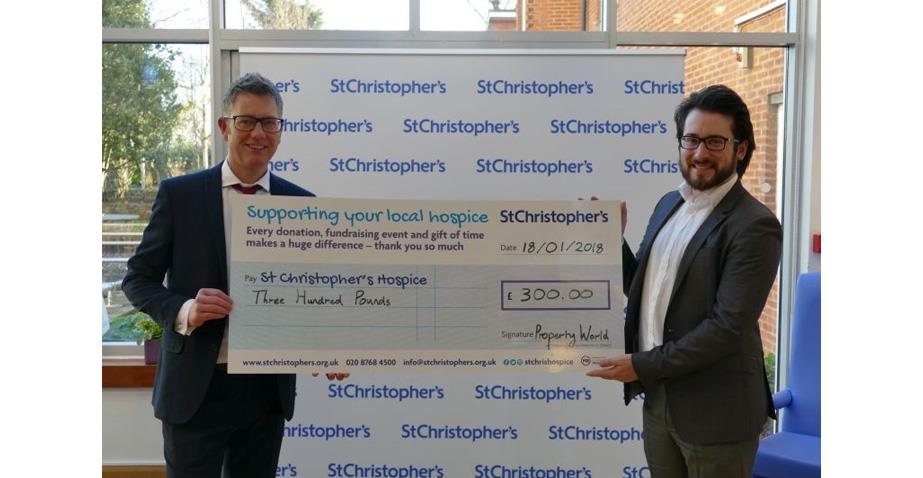 Published: 18/01/2018   Last Updated: 14/02/2018 02:25:30   Tags: Charity, Local, News
Thanks to our wonderful community, last August's Great PropertyWorld Bake Off competition was a fantastic success!
PropertyWorld hit the big 2-0 & so we invited those around us to join in the celebrations at Penge Day. The competition submissions were incredible, and Great British Bake Off Finalist Jane Beedle was on hand to select our winners, offering the unique prize of a baking tutorial together with winner of BBC's Yes Chef! Regan Anderton.
It was a very memorable day, and now we are delighted to confirm that the event raised £300 for St Christopher's Hospice.
We are very proud to support this fantastic local charity, and if you'd like to learn more about what they do, or how you can fundraise on their behalf please click
here
.
Show More Articles