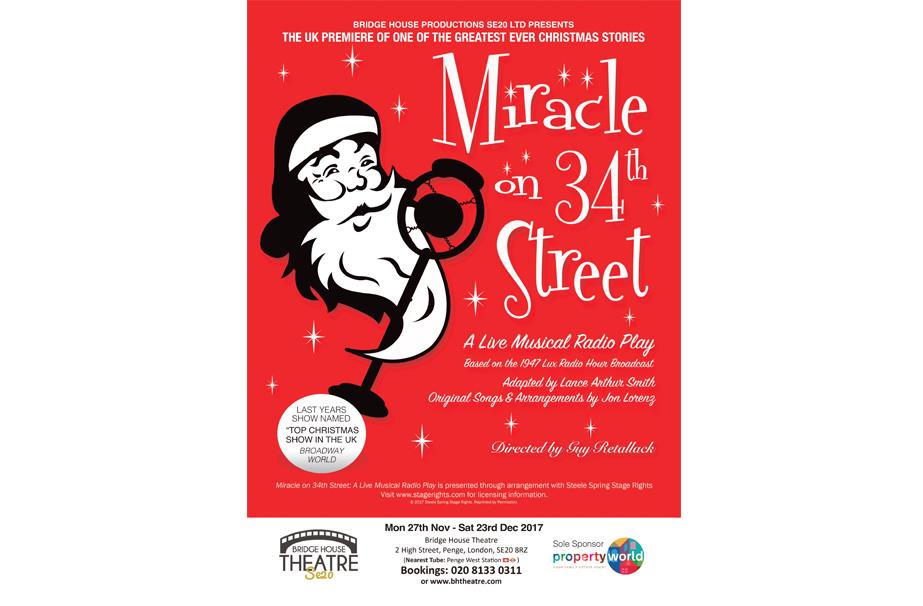 Published: 30/10/2017   Last Updated: 30/10/2017  
Tags: Local, Christmas,
And we're delighted to sponsor Bridge House Productions UK premiere of Miracle on 34th Street! With shows running from Monday 27th Nov until Saturday 23rd December there's no excuse to miss one of the greatest Christmas stories performed right within our community! We can't wait to see it and recommend you book tickets soon as it's bound to prove popular. For bookings call 020 8133 0311 or head to
bhtheatre.com
.